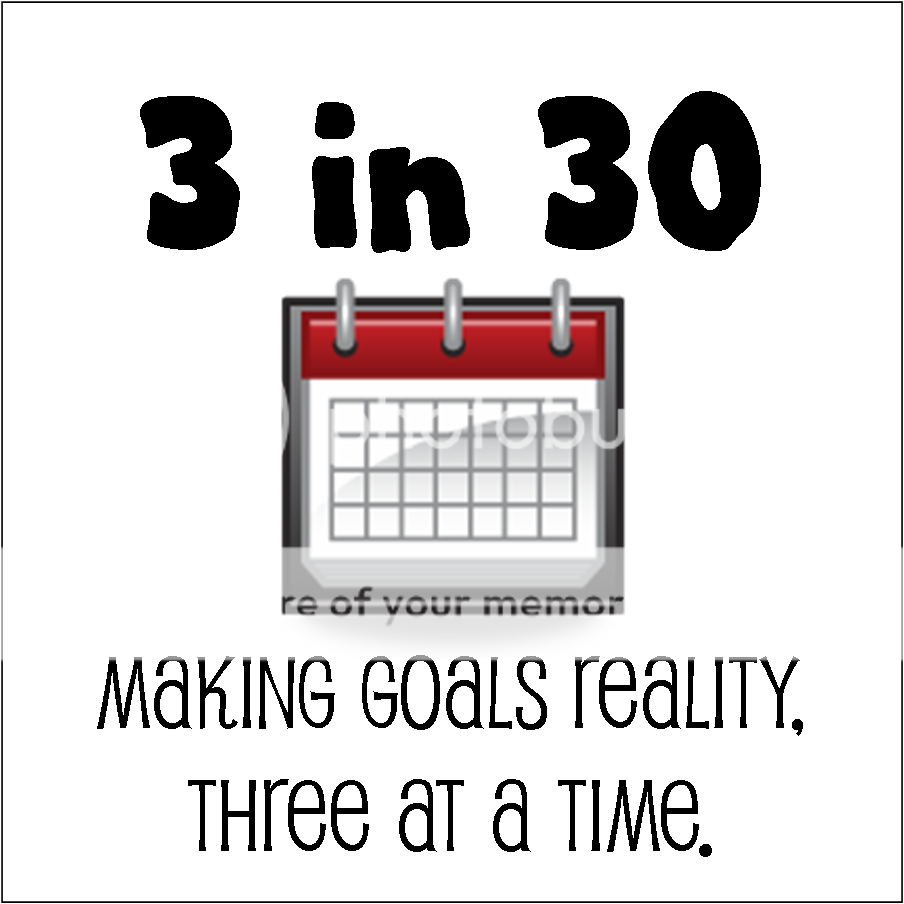 I am linking up today with the
3 in 30
challenge.
I have chosen 3 goals to work on for the month of February. The plan is that we will hold each other accountable throughout the 30 days, and then report our progress at the end.
3 new goals for each month of the year, with built in accountability.
I like it.
Sooo...for February, my 3 goals are
1) Be consistent in having a daily quiet time each morning. I'm going to be using a devotional book that my mother gave me called, Jesus Calling. Short, meaningful devotions to focus my heart and mind on Christ each morning.
2) Be consistent in preparing 4 gluten free dinners each week. My daughter can't eat gluten, and although I have recipes available to prepare, we often end up eating out for convenience, due to the kid's activities, etc.. I would like to limit the eating out to weekends as much as possible. It would be healthier for everyone in the family, and cheaper!
3) Post new blog entries 3-4 times a week, and start making some improvements to my blog. My blog is important to me, but I have often found myself abandoning it for months at a time when things get busy around here. I don't want to do that. Things are always busy. I love having a record of the things that are happening in my life, and I want to make it more of a priority to take time to blog.
So there you have it.
You officially have my permission to hold me accountable! :)
Writing the Waves,
Christi