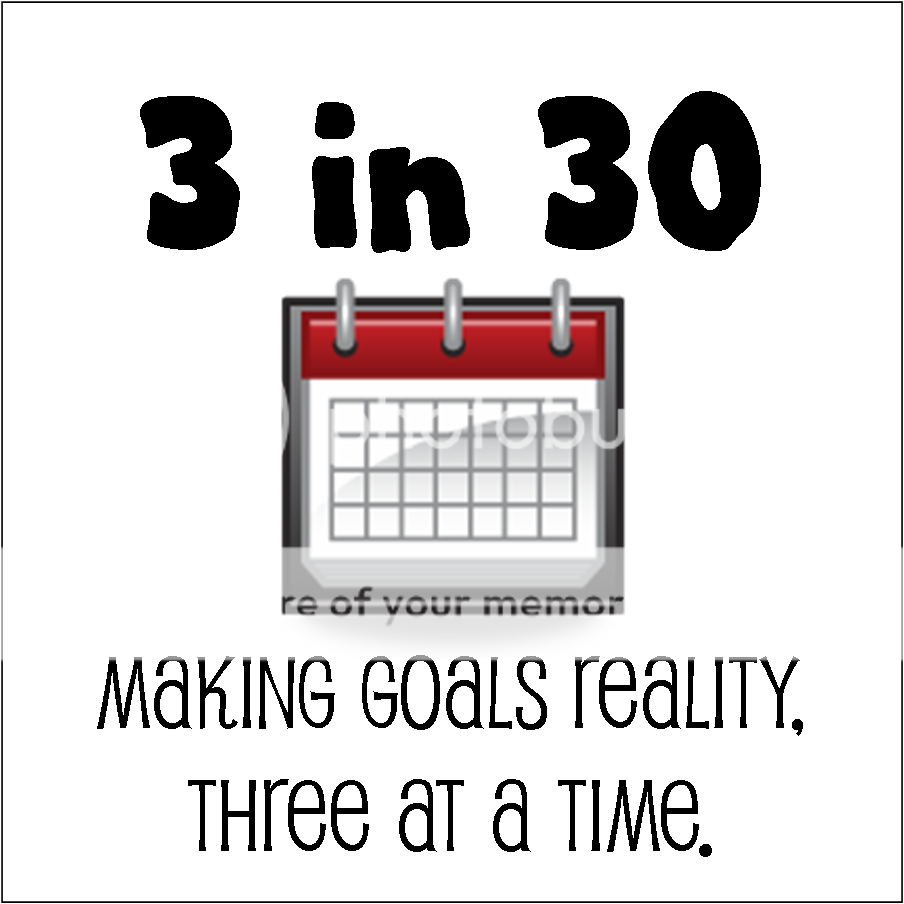 The 3 goals that I set for February were...
1) Have a short morning quiet time using my devotional book, "Jesus Calling".
2) Prepare gluten free dinners 4 nights a week.
3) Post 3-4 times a week on my
blog
.
So far, I think that I have done pretty well. We had snow this week, and routines were thrown off, but overall, I'm happy with my progress.
Next week, I would like to continue with my progress in each of these areas, but find more balance in other areas. I have let laundry get ahead of me this week, and I hate having the laundry monster waiting for me around every turn. Ugh.
Also, I've been needing to clean out the fridge and organize a couple of areas in my kitchen that have been catching piles of clutter lately. Clutter in the house makes clutter in my brain, and I know that living with some clutter is reality, but I sure would feel better if I could come back next week and say that I have been able to accomplish my 3 in 30 goals AND manage these things a little better.
If not, then a more consistent laundry routine and kitchen reorganization can be included in my 3 in 30 goals for March!
I'll let you know how it goes! :)
Writing the Waves,
Christi